GRACEFUL and SPACE TAXI 3 hit the shelves!!
 Hi!! I'm excited to announce that GRACEFUL is out TODAY, April 28th!! This time it's REALLY the last book in the Willow Falls series! THE LAST PRESENT is out in paperback today too, so it's a great time to catch up on the series if you're behind. On a personal note, these books have been a joy to write, and I can't thank you enough for your support. I would LOVE to hear your thoughts on it, and I hope it wrapped up the way you'd have hoped (with a few surprises thrown in there!) I'm going to miss those characters! If you would like a personalized/signed copy of GRACEFUL (or any of the books) for yourself or a gift for a friend, feel free to contact my local bookstore to arrange—Sparta Books, 973-729-6200.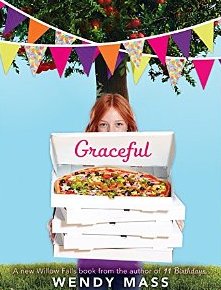 plot…
The mysterious Angelina D'Angelo has left town to see the world. It's now Grace's turn to use her magic to protect the people of Willow Falls, and she's up to the challenge. This is her destiny, after all. But destiny is a funny thing—it doesn't always behave the way you'd expect it to. All your favorite characters are back and you get to glimpse their futures…even before they do!
And the third book in the SPACE TAXI SERIES is out!!!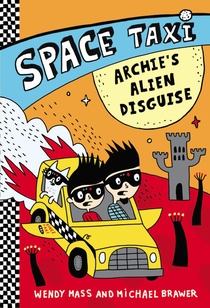 Space Taxi 3: Archie's Alien Disguise
Archie Morningstar's dad drives a taxi through outer space. And with the help of a talking cat named Pockets, Archie and his dad help fight crime across the universe! In the third book in this early reader series, the three travel to a Medieval planet to rescue a princess who has three eyes, green hair, and an attitude!
A special THANK YOU to everyone who suggested slogans for the harmonicandy in THE CANDYMAKERS AND THE GREAT CHOCOLATE CHASE.  I used so many of them in the book! Also a lot of your ideas of new candies and stories about road trips also made it in! (keep those comin' if ya got 'em!) More updates as I finish up!
Happy Spring!
Wendy
Instagram: wendy_mass
Twitter: @wenmass
382 Comments